About
This stunning villa atop a kanda (hill) is one of the most relaxing villas in the South of Sri Lanka. A private house for much of the year, it has the warmth and comfort of a family home, unlike some built-to-let villas.
Despite being less than 10 minutes from both 16th century Galle Fort and palm-fringed beaches, sitting on a breezy hill, and surrounded by the jungle, gives a wonderful feeling of peace and tranquillity, a world away from the hustle and bustle of town, and the noisy excitement of the beaches…
The villa has three large double bedrooms*, all with en-suite bathrooms, and comes fully staffed, allowing guests to read or relax in the sun, or in the shade under the ambalama; swim, or just watch the plethora of colourful birds congregating by the pool, and other wildlife, such as long-tailed macaque monkeys swinging mischievously in the trees nearby.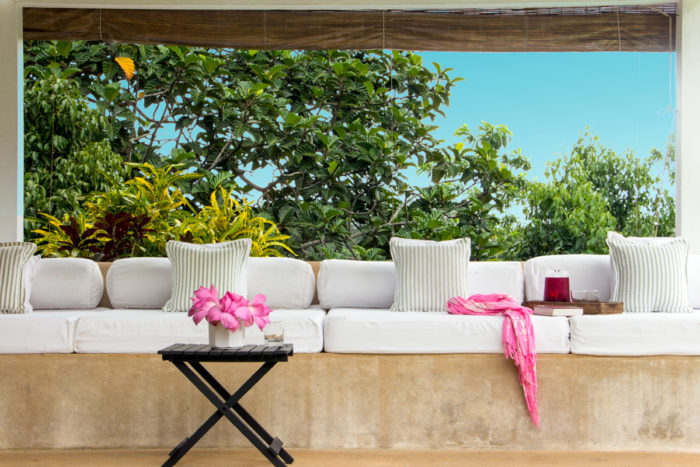 The villa design is "inside/outside" giving a feeling of openness, and attracting a welcome breeze. It has an inviting fifty-foot swimming pool, ideal for lengths, or just for cooling down… Big, airy, high-ceilinged bedrooms, with king size beds (or large twins), soft cotton sheets and fluffy pillows, ensure a good night's rest at the end of a busy – or lazy – day!
Uda Kanda is 4km east of Galle, just inland from Sri Lanka's stunning South Western Coast, close to Kaduruduwa Temple, and just 150km (exactly 2 hours via Highway) from the airport.
* One bedroom can be configured as either i. King Double (2 adults); ii. Large twins (2 adults); or iii. 2 x 2 bunk beds (4 children)